Walks In England - Youtube Channel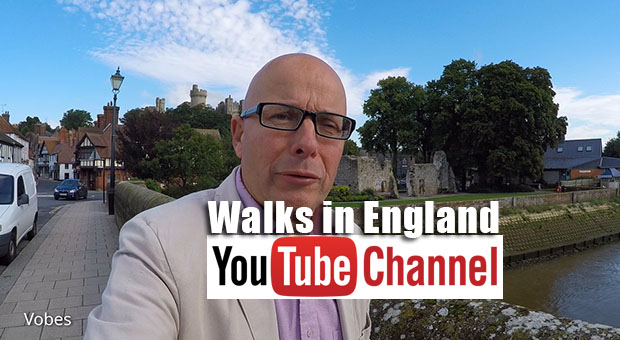 I am exploring England, walking through towns, villages and countryside. Join me on my daily outings as I seek out this country's delightful heritage on my Youtube Channel. Subscribe and comment and let me know what you think.
Sponsorship opportunities available - contact me for more information.
Please support the channel and help me make more videos. Use the donate button below for one off payments. Thank you.
OR
Become a Patron of Vobes for more content